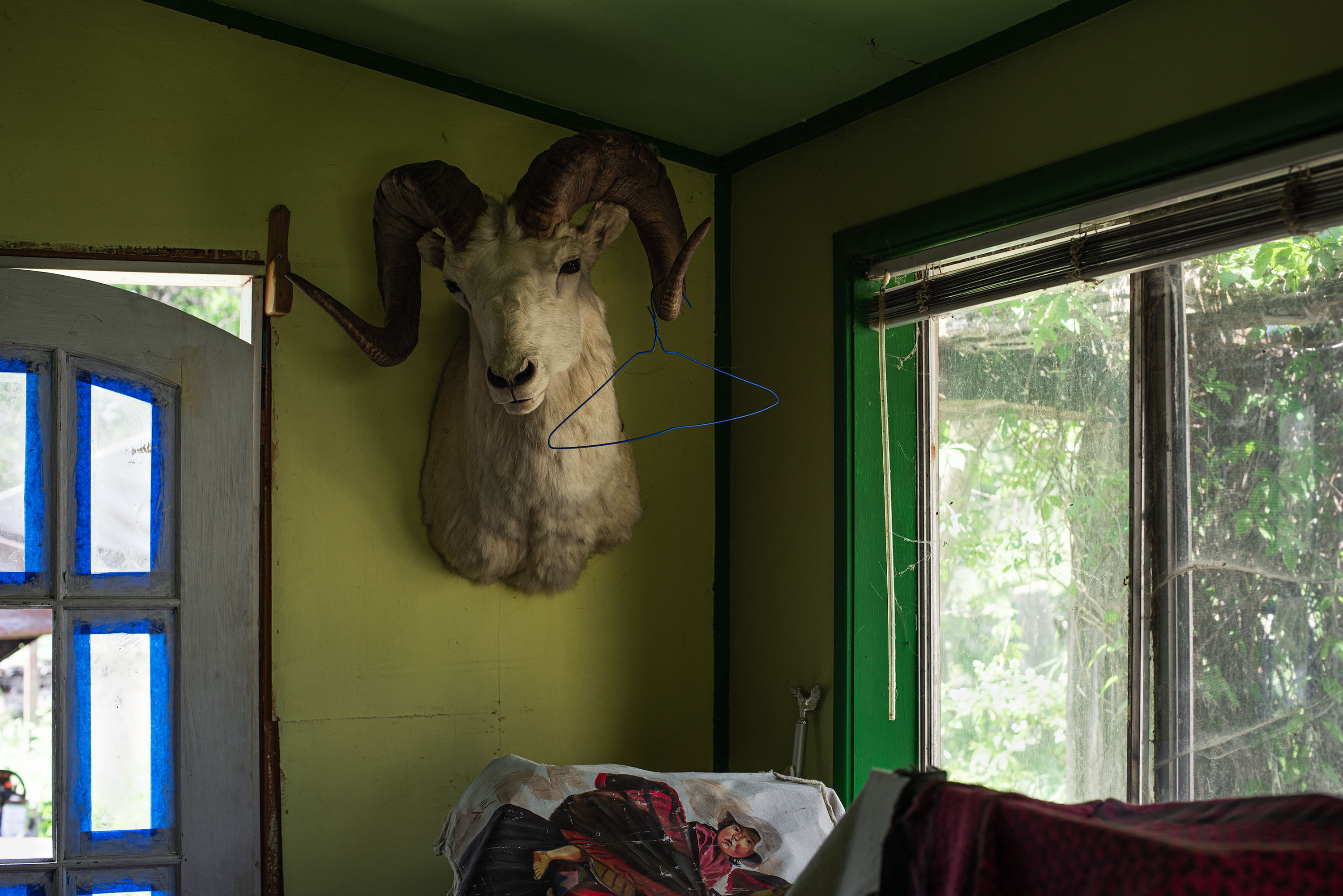 Audrey Kenison
Email:
aa_kenison@outlook.com
Website:
akenison.myportfolio.com
Instagram:
@audrey_ken
I have turned my lens inward to dissect the domestic. My parents will sell the family home this year, making this spring and summer my last opportunity to study the house in which I was raised. Though everyone has lost something due to the Covid-19 pandemic, I have gained a new perspective on my hometown since returning. I will admit that for several years it was a place I despised. It was the place that motivated escape. Back in my old stomping grounds I feel an obligation to capture it with the camera. Not only to photograph it, but to defamiliarize myself with it—that it might speak to others rather than turn them away.
What follows is my family home archive, VULTURE DAYS. I reexamine photos that look through the eyes of my grandmother. She operated the cameras that recorded the time before me. There is a portrait of me, two years old, posing with a camera on a tripod. I am told it was the only way I'd sit still for the picture. Normally the family album would recall times past, but in that photo I could see the future.
VULTURE DAYS takes into consideration the psychological effects of the pandemic, quarantine, and the meaning of "home." We have been forced back to the geographies, dwellings, and people that are both familiar and strange to us simultaneously. At no time has the concept of the uncanny resonated more. As inheritor of the photographic impulse, I am simultaneously vulture and roadkill, both picking at scraps and slowly wasting away.
Photography is often seen as a staple of institutional practices due to its persistent truth claims. My archive differs in that it is an artwork, a self-observation and self-reconstruction. The photographs document my environment; they do not provide empirical evidence. The archive is not a catalogue of family members, rather, it is a meditation on the home that is no longer home. Any sentiment it possesses is from a distance. Even as I continue to engage the camera, I know that my images are no substitute for the place.