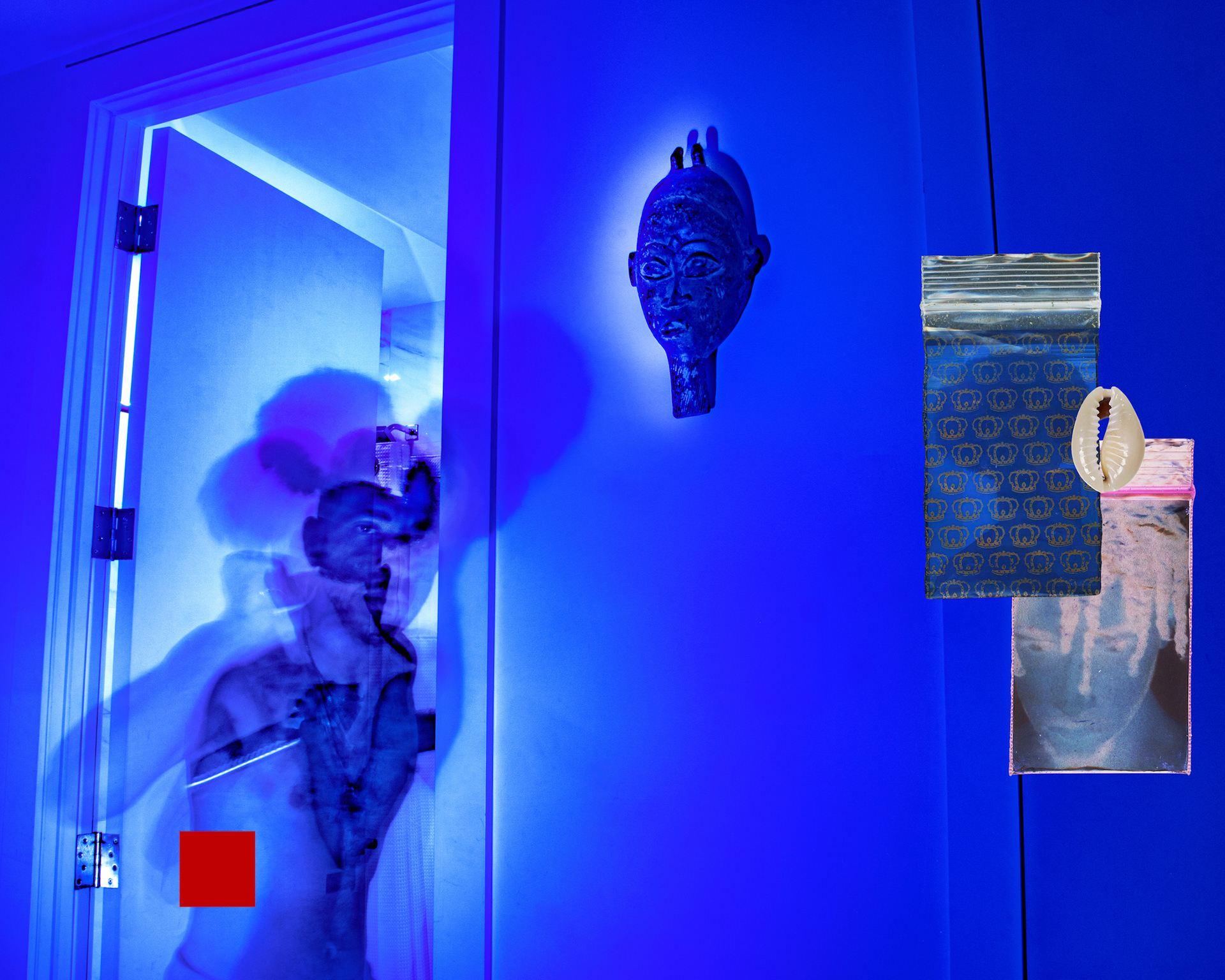 benjamin gale-platt

email:
bgalepla@pratt.edu
Website:
benjamingp.myportfolio.com
Instagram:
@theafroblue
No Entry Points for Those Who Can't See Black Ghosts
This body of work aims to visualize the long history of Black refusal -- the people, the moments, the rituals, the spirits, and the cultural production. Through our contributions to material culture, syncretism, rebellions, storytelling, and other forms of expression, we have not only survived, but also actively resisted subjugation and violent anti-Blackness.
Just as abolitionists are tasked with imagining a different world that exists beyond carceral solutions, Black people have been imagining new worlds through the arts, creating pockets of cultural resistance against a backdrop of American capitalist hegemony. The same tools that claim to promote values such as "democracy", have become intertwined with the racial capitalist project and therefore cannot liberate us. Consequently, everyday is violent, there is no calm, and there is no desirable norm. Black refusal asks us to look beyond liberal humanism and mainstream politics in order to destroy the world as we know it. Black refusal looks and sounds like slave rebellions, marronage, studying, jazz, self defense, spirituality and the ability to imagine liberated Black futures.