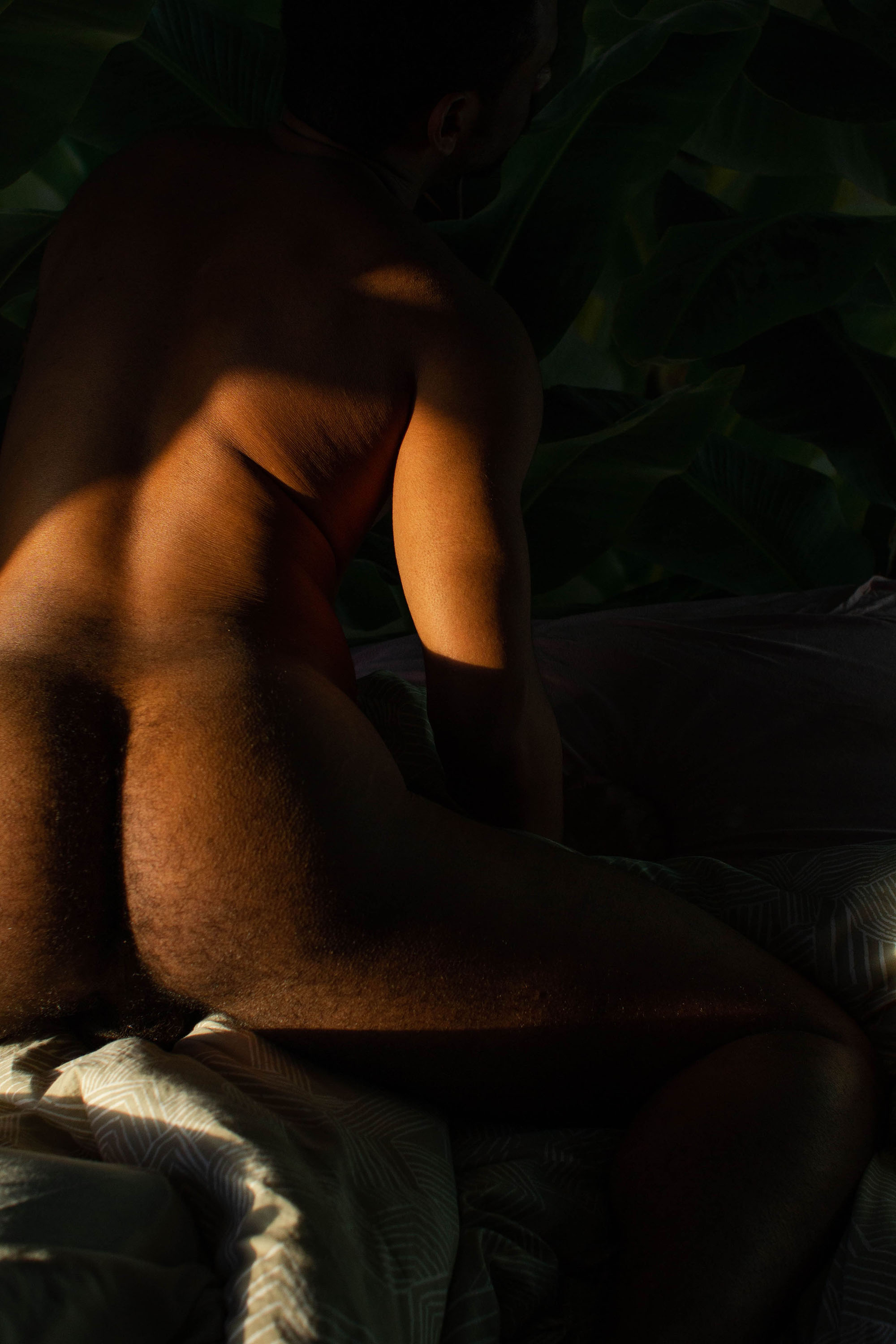 Marley Trigg Stewart

email:
marleytriggstewart@gmail.com
instagram:
@marleytriggstewart
Can I Be Your Legacy?

In a life where my very existence is considered a radical act because of what I look like and what (or who) I want, making images is an assertion of independence. My work is focused on the representation of black bodies, catalyzed by the legacy of Robert Mapplethorpe as an artist and Pratt Institute Alumni. My initial encounter with Mapplethorpe's The Black Book was a reminder of my Blackness. It was a reminder of how easily my presence can be manipulated and erased in a fraction of a second.
Inspired by Melina Matsoukas' film Queen & Slim, Can I Be Your Legacy? is a series of color portraits and still lifes that allows me to engage with Mapplethorpe's work on my terms, highlighted and unobscured. The film's protagonists are forced to grapple with facets of black identity that are entwined in a history of violence, with tragic but all too common consequences. However, they also manage to explore the facets that were unique to their love. Like them, I want proof that I was here, and that it meant something. I question the reconciliation of my identities as black and queer, bearing in mind the violence of erasure that are targeted toward my body, especially through photography. It is no longer a question of whether I have the right to contribute to this narrative, but rather how I can redefine it with my camera.